Teotónio R. de Souza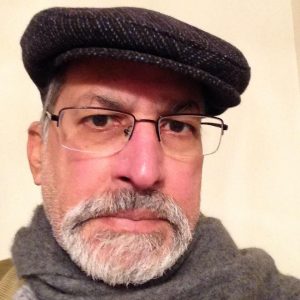 Bio
After a degree in Philosophy at the Ateneu Pontifício (Jnana Deepa Vidyapeeth, Poona, India, 1970), and a degree in Philosophy (1972) at Poona University, he completed his Ph.D. in History with a thesis on "Goa in the Seventeenth Century: A Socio-Economic History", at the same University in 1977. He founded the Instituto Xavier de Investigação Histórica (Xavier Center of Historical Research) in Goa in 1979 and directed the Institute until 1994, when he regained Portuguese nationality. He advised several students at the University of Goa (1986-1994).
The PhD was recognized in Portugal by the Ministry of Education / Open University on 18 April 1996.
He was appointed director of the Department of History at ULHT (1999-2014), and Professor at the same University.
He has published 33 articles in specialized journals and 25 works on events, has 44 chapters of books and 15 books published. Participated in 37 events abroad and 23 in Portugal. He has directed 6 doctoral theses and 8 master's theses in the areas of Social Sciences, including History and Political Science. Received 5 awards and / or honors.
He works in the areas of History, but also Philosophy, Ethics and Religion and Political Science. In his professional activities he interacted with 11 collaborators in co-authoring of scientific works.
In his curriculum DeGóis the most frequent terms in the contextualization of scientific, technological and artistic-cultural production are: Economy, History, Education, Indo-Portuguese History, Cultural and Postcolonial Studies, with special reference to Goa / India. He writes regularly since 2008 columns of opinion and other texts of historical divulgation in English in several newspapers and weekly published in Goa. They can be consulted online at https://en.scribd.com/user/723742/Teotonio-R-de-Souza.
Main Publications
Souza, T. R. (2014). Goa Outgrowing Post-colonialism; Historical Explorations, 1961-2014. Charleston: Amazon.
Souza, T. R. & Garcia, J.M. (co-eds). (1999). Vasco da Gama e a Índia (3 vols). Lisboa: Fundação Calouste Gulbenkian.
Souza, T. R. (ed.). (1989). Goa through the Ages – An Economic History. New Delhi: Concept Publishers.
Souza, T. R. (1985). Indo-Portuguese History: Old Issues, New Questions. New Delhi: Concept Publishers.
Souza, T.R. (1979, 1994, 2009). Medieval Goa / Goa Medieval. New Delhi: Concept Publishers / Lisboa: Ed. Estampa.
Research Interests
VASCO DA GAMA E A ÍNDIA (1996-1998)

. Culminou com a Conferência Internacional "Vasco da Gama e a Índia" em Paris, Sorbonne (1998) e com a publicação das Actas (3 vols). Projeto foi financiado pela Comissão Nacional dos Descobrimentos Portugueses, Fundação Calouste Gulbenkian, e Fundação Oriente.

INVENTÁRIO DA ARTE CRISTÃ DA ARQUIDIOCESE DE GOA 

(serviu-se de base para a fundação do Museu da Arte Cristã da Arquiocese em 1993). O projeto foi financiado pela Fundação Calouste Gulbenkian (Lisboa) e INTACH (Nova Delhi).