Luisa Desmet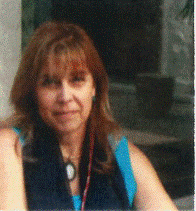 Bio
Specialist degree in the area of Social Service (2005) from ULHT, Master in Intercultural Relations within the scope of Sociology of Migration from Universidade Aberta de Lisboa (1998). Degree in Public Management and Administration – Human Resources from ISCSP-UTL-UL (1988), and in Social Services from the ISSSL ( 1982). Lecturer since 1999 on undergrad and Master courses in Social Services at ULHT. She was also a professor at the School of Health of Alcoitão – SCML / ISCISA Moçambique (2012); Piaget-Almada Institute (2006/2008); School of Health of Alcoitão (1998/2003). In the associative area she was Vice-President of the Portuguese Association for Social Work (2006/2012); Secretary General of the Portuguese Association of Solidarity and Development (2008/2010); General Secretary of the Association "Migrant Women – Association for Study, Solidarity and Cooperation" (2000-2002). Director of the Disability Support Unit since 2013 and Director of the Directorate of Decentralized Establishments and Disability Support (2012/2013); In her professional activity she held several management positions, in particular in the Ministry of Social Security and Labor (2002/2007); and in SCML beginning in 1988.
Main Publications
 Desmet, L. (2016). Re (Inserção do cidadão deficiente visual na Comunidade. In V Encontro Internacional de Trabajo Social e Rehabilitacion Sociocupacional (559-571 pp.) Havana: Edition Sociedad Cubana de Trabajadores Sociales de la Salud.
Desmet, L. (Coord.) (2015). Envelhecer no Estrangeiro: Retalhos de  Vida. Lisboa: SCML/MNE-DGACCP.
Desmet, L. et al (Coord.) (2013) Receitas de vida…. Sentimentos com Lisboa: SCML.
Desmet, L. (2011). Contributo para uma reflexão: Empreendedorismo na Imigração. In Pessoas Grandes em Sítios Pequenos (pp.19-24). Lisboa: SCML.
Desmet, L. (2011). Contributos para uma reflexão: Empreendedorismo  nas Migrações. In Encontro de Mulheres Portuguesas na Diáspora, Mulher  Migrante-Associação de Estudo e Cooperação e Solidariedade (pp.83-86), Edição Mulher Migrante, Espinho.
Main Research Interests
Projeto de Tese APOIO SOCIOECONÓMICO AOS EMIGRANTES PORTUGUESES (2012-2016).