Duarte Pimentel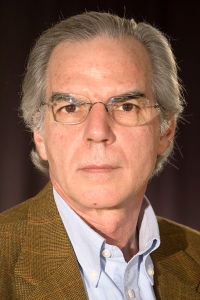 Bio
Founding member and associate researcher at the Center for Research and Sociology Studies (CIES-IUL). Professor at the Department of Sociology, ISCTE-IUL (2012-1977). Associate researcher at the RITE team of the Laboratoire de Sociologie du Changement des Institutions (LSCI-IRESCO-CNRS).
Member of the Scientific Committee of Socio-Anthropologie journal, Paris. Member of CR 22 "Entreprise et Société", and WG15 "Analyze Qualitative Interdisciplinaire", from the Association Internationale des Sociologues de Langue Française (AISLF).
Main Publications
Pimentel, D. (2016). Sociologia em Contextos. Um inventário de monografias sobre práticas profissionais. Lisboa: Edições Sílabo.
Pimentel, D. (2012). Sociologia das Organizações e da Empresa. Lisboa: Escolar Editora.
Pimentel, D. et al. (orgs) (2010). Empresa e Identidades Profissionais. Lisboa: Argusnauta.
Pimentel, Duarte et al. (orgs) (1985). Antologia do Trabalho Industrial. Lisboa: Regra do Jogo.
Main Research Projects
DESENVOLVIMENTO ECONÓMICO E SOCIAL DA EMPRESA, como coordenador do Grupo de Estudos de Sociologia das Instituições (GRESI-CIES-IUL), e investigador associado da equipa RITE do Laboratoire de Sociologie du Changement des Institutions (LSCI-IRSCO-CNRS), sob a orientação científica de Renaud Sainsaulieu, 2002-1995
SISTEMAS DE TRABALHO E MODELOS CULTURAIS NUM CONTEXTO ORGANIZACIONAL EM MUDANÇA, (CIES-IUL), sob a orientação científica de Renaud Sainsaulieu (LSCI-IRESCO-CNRS), 2002-1990
A ACÇÃO OPERÁRIA AO NÍVEL DAS EMPRESAS APÓS O 25 DE ABRIL EM PORTUGAL, como colaborador externo do GIS, actual ICS-UL, sob a orientação científica de Marinus Pires de Lima, David Miranda e Fátima Patriarca (1982-1976)
A EVOLUÇÃO HISTÓRICA DOS SISTEMAS DE TRABALHO E A ACÇÃO OPERÁRIA NA INDÚSTRIA DA CONSTRUÇÃO E REPARAÇÃO NAVAL (LISNAVE), como colaborador externo do GIS, actual ICS-UL, sob a direcção científica de Marinus Pires de Lima, 1983-1976