Artur Parreira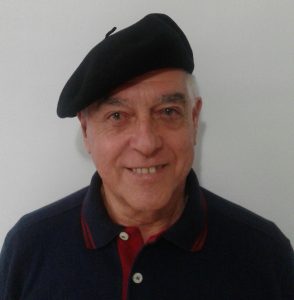 Research Interests
Methodology on action-research in the context of human systems management, within a complex paradigm. Research about knowledge society and its multiple aspects (socioeconomic, education and politics). Organization behavior, namely about motivation, leadership and quality of life.
Bio
Doutoramento em Psicologia Social do Trabalho, com a tese: Percepção e Representação do Estresse e da Qualidade de Vida: Fatores Pessoais e Contextuais. ICBAS –Univ. Porto, 2003. Mestrado em Psicoterapias Comportamentais e Cognitivas, Dissertação sobre o tema ULHT-Lisboa (2001). Pós graduação em Psicologia Organizacional, ISCTE –Lisboa (1999). Licenciatura em Ciências Filosóficas. Univ. Lisboa, opção Psicologia, 1975. Docente universitário desde 1977 (Fac. Psicologia, Porto) e atualmente no grupo Lusófona RJ, Brasil. Consultor na área de Sistemas Humanos, desde 1969.
Main Publications
Parreira, A.; Lorga A. S. & Rego, R. (2016). Knowledge societies and corrupt behavior: do the characteristics of those societies make corruption processes unsustainable ? Proceedings of International Conference Laemos, 6-9 de abril, Viñadel Mar, Chile.
Parreira, A. (2014). Em busca de uma tecnologia da liderança. Revista Unincor, Vol. 12, n.º 2, 852-863.
Parreira, A. (2010). Liderança: A Fórmula Multiplex. Lisboa: Ed. Sílabo.
Parreira, A. (2006). Gestão do Stress e da Qualidade de Vida. Lisboa: Ed. Monitor.
Parreira, A. & Lorga, A. S. (2016). The use of numerical value of adverbs of quantity and frequency in the measurement of behavior patterns: transforming ordinal scales into interval scales. Revista Ensaio – Avaliação e Políticas Públicas em Educação, Vol. Nº 90, 109-126.
Main Research Projects
THE DECISIVE FACTORS FOR A HIGH QUALITY DISTANCE EDUCATION AND LEARNING EVALUATION, GUIDED BY THE COMPLEXITY PARADIGM AND COMPETENCES MANAGEMENT AS ITS EPISTEMOLOGICAL FRAMEWORK. Equipa de Pesquisa: Artur Parreira, Carla Marques, Lúcia Lehmann; Ana Lorga da Silva (em curso).
CONFIANÇA COMO FATOR DINAMIZADOR DE PRODUTIVIDADE E QUALIDADE DO DESEMPENHO NAS ORGANIZAÇÕES PRODUTIVAS. Integrado no subprojeto NOESIS – Economia. Equipa: Paulo Finuras, Artur Parreira, Ana Lorga da Silva, Rui Duarte Moura (em curso).
ESTUDO SOBRE A RIQUEZA: A QUESTÃO DA RIQUEZA, SUA CRIAÇÃO E MECANISMOS DE ACESSO. Investigador responsável (Início em 2017).
ESTUDO DA POBREZA E SUAS CAUSAS NAS SOCIEDADES ATUAIS. Investigador responsável (Início em 2017).